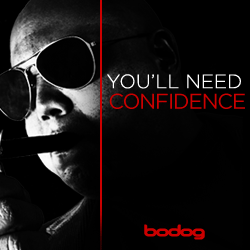 Bodog Casino is one of the largest and most successful online casinos that also uses the new RTG software. Bodog gives online players the option to play nearly every casino game imaginable including online casino games, but also poker, sports betting, and horse betting. An initial deposit bonus is available for players by two methods.
Once online and an account is created, a 10% deposit bonus can be earned by depositing over $20 online or $50 over the phone. Therefore the deposit bonus does not vary a great deal and any method of deposit is acceptable, always keeping in mind a safe amount of real money should be deposited. I would recommend depositing through an online-based checking company such as NETeller because of its ease and quickness.
Bodog Casino School
Bodog offers over 70 different online casino games; therefore many of them may not be familiar to beginner players. This is why Bodog has recently provided the rules and methods for playing each and every different casino game on their website at casino.bodoglife.com/guide.
These quick tutorials and downloadable images give players that do not have any experience the chance to learn and play without having to wager any real money. Bodog prides itself on its customer satisfaction and ease of accessibility to its players. Security and trust are two of Bodogís most valued commodities, which are extremely important considering the funds that are available to earn and cash out.

Real Money Play
After completing a tutorial of the various online games and becoming accustomed with them, or if you have prior experience, one can begin real money play. Bodog offers an extremely large array of online games. The massive selection includes those 70 different casino games, horse betting, poker, and sports betting all of which can be accessed through one account.
Earning the 10% deposit bonus is very simple, and there are two main ways of accessing it. If you decide to deposit through an online check, your deposit plus the bonus must be wagered ten times, any other method of depositing requires the deposit and bonus to be wagered 15 times in order to earn the deposit bonus.
After rolling over these wagers, I could request a pay out and cash out my funds. However, I cannot roll over these wagers in certain games and still earn the deposit bonus, games such as Craps, Roulette, Platoon and Caribbean 21 are excluded.
The slots are extremely vivid and realistic and give players the impression they are playing in a real casino. The number of different slot games to play will never bore a player who enjoys progressive, video and slot gaming. Some of my favorites include Caesarís Empire, Aztecís Treasure, and Diamond Deluxe Mine.