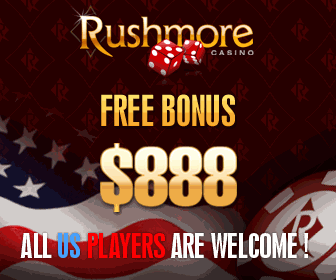 Real Time Gaming Software was created in 1998 with the objective of creating the best internet casino software available. This software powers some of the best online casinos and gives players the most realistic casino feeling out there. Real Time Gaming employs some of the most prestigious casino, programming, web designing, and business associates in the game.
Variability
I was able to use the RTG software in both download and Flash no download versions. This is great as it allows users to play on different versions. Their software made a big jump when it was updated on July 1st, 2006 and it was Version 6.0 of the casino software. This new software showed a large variety in casino slots. The software is suppose to continue updating with versions 6.1 and so on. If you find the flash version of the software to lag quite a bit you can try TitanPoker.com. They do offer flash versions of blackjack and slot machines which is fairly quick. You can check out this site for more information on Titan Poker as well as bonus codes, and for our Spanish players the current Titan Poker Codigo De Cupon.
Network
Real Time Gaming software is one of the three largest slot networks online. Some new slots they have put out include Aladdin's Wishes, Penguin Power, and Paris Beauty. The RTG casinos offer large amounts of bonuses including both player and sign-up. Large jackpots can also occur and the software uses a random number generator which ensures fairness and security for depositors.
New Features
There are many new features being created daily in this software which allows for players to have a fun and exciting time. In crap games, for example, they simulate a motion of the dice that is much more realistic. The speed of the games has been increasing drastically and players can now play 7 hands a minute. I have played at many online casinos and RTG's blackjack is by far the quickest on the web.
Player statistics are now viewable and it allows for users to see what games they are best in. The software also gives the operator some key tools such as coupon generation, affiliate tracking, ad tracking, and many other programs.
Games
Rea Time Gaming offers a great selection of games ranging from blackjack to a variety of slots. Progressive games are also very popular and include Card Shark, Iris 3000, Mid life crisis, and Shopping spree.
Video poker is also played frequently and offers over 20 different games. Roulette, baccarat, craps, super 21, pai gow, and war are other featured games.
Security
RTG software is unique with its security as it takes external and internal factors into account. So the software features credit scoring and customized risk factors to greaten security.
The software offers full access to depositing and withdrawal processing, e-mails, game configuration, and many other features. Their customer service is 24/7 and offers great technical support.